Does 2 Peter 3:16 teach that it's impossible to understand the Bible without the help of a minister?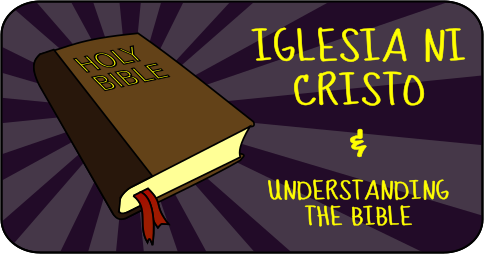 The "Iglesia Ni Cristo" teaches that people cannot understand the Bible without the preaching of a minister. Often they cite 2 Peter 3:16 in support. Is this really what 2 Peter 3:16 teaches?
2 Peter 3:15-16 (ESV) - 15 And count the patience of our Lord as salvation, just as our beloved brother Paul also wrote to you according to the wisdom given him, 16 as he does in all his letters when he speaks in them of these matters. There are some things in them that are hard to understand, which the ignorant and unstable twist to their own destruction, as they do the other Scriptures.
When we examine the passage, we see that it does not teach any such thing.
Paul did not write the entire Bible.
First, Peter is speaking specifically of Paul, not of the entire Bible. Anyone who has spent any amount of time reading the New Testament knows that the writings of Paul are the more difficult, if not the most difficult, New Testament writings to read. His writings are very deep and require serious effort to understand.
While all of scripture may be twisted (as Peter mentions), the writings of Paul are the most easily twisted. Due to the depth of the theology in Paul's writings it is very easy for a false teacher to misue Paul's teachin. In fact, Peter even let's us know the specific error he was concerned about.
2 Peter 3:17 (ESV) - 17 You therefore, beloved, knowing this beforehand, take care that you are not carried away with the error of lawless people and lose your own stability.
Because Paul taught so often that the grace of God is sufficient for our salvation (see Ephesians 2:8-9; Romans 4:4-5), Peter knew that many would abuse the grace we have been given, acting lawlessly, and teaching wrongly.
So Peter was concerned with a specific error that might be caused in reading a specific theme from a specific author. While it is good to keep in mind for all our scripture reading, Peter was not saying that the entire Bible is difficult to understand.
Peter is instructing us to read and understand Paul.
Peter is not telling us that we can't understand Paul, he is telling us that though Paul is difficult to understand, we should make every effort to fully understand him. Why would Peter have even given this warning unless he wanted the recipients of his letter to read what Paul had written to them and take its true message to heart?
Peter is instructing us to diligently read and understand the epistles of Paul, not to avoid them or only rely on a minister to explain a very small portion of them to us.
Conclusion
Peter does not teach us that we cannot understand the Bible. Rather, he teaches that some parts of it are difficult to understand and require more effort. This verse does not teach that we should only rely on a minister to understand scripture. On the contrary, it means that we should diligently try to understand scripture so that we can determine if our minister is one of those who twists scripture as Peter warns about!