Was Isaiah 41:9-10 addressed to Felix Y Manalo?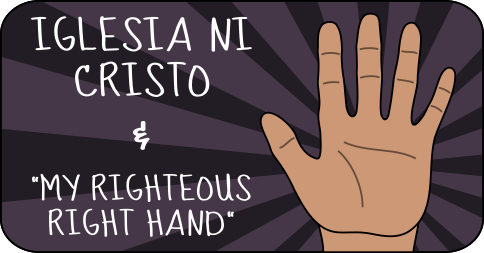 The "Iglesia Ni Cristo" claims that God addresses Felix Y Manalo in Isaiah 41:9-10, and that this passage concerns God selecting him and upholding him. Is this the correct understanding of this passage?
Isaiah 41:9-10 (ESV) - 9 you whom I took from the ends of the earth,
and called from its farthest corners,
saying to you, "You are my servant,
I have chosen you and not cast you off";
10 fear not, for I am with you;
be not dismayed, for I am your God;
I will strengthen you, I will help you,
I will uphold you with my righteous right hand.
When we examine the passage, we see it does not speak of Felix Y Manalo at all.
No messenger is mentioned in this passage.
Noticeably absent in this passage is any mention of a messenger or anything that would link this passage to Felix Y Manalo as opposed to anyone else. In a moment, we will see who this passage is actually addressing, but the point is that the INC makes no substantive positive case for this passage referring to Felix Y Manalo.
The phrase "ends of the earth" does not refer to the last days.
The INC claims that the phrase "ends of the earth" in verse 9 refers to the last days. Specifically, they claim that God selected Felix Y Manalo as his messengerin the last days. First, it does not say selected, but took. If he was taken from the last days, he must be placed somewhere else, however he remained in the last days. Furthermore, the phrase "ends of the earth" does not refer to time as we have documented elsewhere.
The context refers to Israel.
All we have to do is look one verse back to see whom God is actually addressing:
Isaiah 41:8-10 (ESV) - But you, Israel, my servant,
Jacob, whom I have chosen,
the offspring of Abraham, my friend;

God is addressing Israel, the people of God! He is addressing Jacob (another name for the nation of Israel since Jacob was the man by which the nation of Israel came). He is addressing the offspring of Abraham, God's people.
God is not talking about strengthening a single individual. He is talking about strengthening all of his people.
Conclusion
The INC has no legitimate reason to believe that God addressed Felix Y Manalo in Isaiah 41:9-10. The passage clearly speaks of and to Israel, God's chosen people and not of a single individual.
Let us not rely on messengers, but on the word of God directly. It is sufficient for us.
Psalm 118:9 (ESV) - It is better to take refuge in the LORD than to trust in princes.