What is the greatest commandment?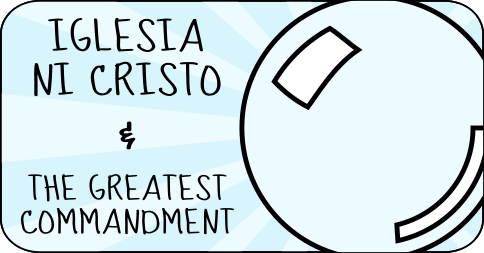 Sin is any transgression against the law of God, his commands. Is there any command that is greater than the others? If so, what is it?
Jesus answers this question very directly in the gospels. The answer to the question sheds profound light upon our sinful condition and just how much we fall short of God's standard.
The greatest commandment is to love the Lord your God.
Matthew 22:36 (ESV) - 36 "Teacher, which is the great commandment in the Law?"
This was one of many questions asked to Jesus during his earthly ministry. In response to the question, Jesus said:
Matthew 22:37-38 (ESV) - 37 "You shall love the Lord your God with all your heart and with all your soul and with all your mind. 38 This is the great and first commandment."
Jesus says that the greatest commandment and the chief duty of man is to love God. Yet, what exactly does it mean to love God with all our hearts and all that is within us?
Jesus modeled what love is for us.
Jesus provides a perfect picture of what this looks like:
John 13:30-31 (ESV) - 30 I will no longer talk much with you, for the ruler of this world is coming. He has no claim on me, 31 but I do as the Father has commanded me, so that the world may know that I love the Father. Rise, let us go from here.
Jesus was in complete submission to the will of the Father. Even to the point of death, Jesus never ceased to do the will of the Father and serve him with all his might. Indeed, as Jesus said,
John 8:28-29 (ESV) So Jesus said to them, "When you have lifted up the Son of Man, then you will know that I am he, and that I do nothing on my own authority, but speak just as the Father taught me. 29 And he who sent me is with me. He has not left me alone, for I always do the things that are pleasing to him."
Not only did Jesus faithfully go to the cross for our sins, but we see that he did not even utter one word unless the Father willed him to do so. Jesus never committed any sins or did anything displeasing to the Father. He always did the will of God. He obeyed the Law perfectly without spot or blemish doing the good the Father commanded perfectly.
All men fail to keep the greatest commandment.
Who among us can say that we have loved the Lord with a love like this? Who among us can say that we have kept the greatest commandment perfectly, as well as Jesus did? None of us have dedicated the entirety of our lives from birth to grave in service of the Living God. None of us have obeyed God's law perfectly for all of us have sinned. All of us have spoken words that puffed up ourselves or tore down another out of anger. This is speaking of our own will and not the will of the Father.
Yet, our offense is deeper. As Jesus said,
John 14:15 (ESV) "If you love me, you will keep my commandments."
Whenever we disobey God, we are hating God. This means that every time we lie, lust after others, are prideful and boastful, commit idolatry or adultery, are unjustly angry at our brother, take God's name in vain, fail to do the good God has commanded us to do perfectly, or violate any part of God's law in any manner, we are haters of God and despisers of his law. We have failed to keep the greatest commandment. We have declared ourselves rebels against God and are utterly opposed to everything God represents.
Breaking the greatest commandment is a serious offense indeed.
Conclusion
Let us be honest before God about our sins and our failure to keep the greatest commandment. None of us have loved like Jesus loved. None of us have obeyed God as we ought. Let us not hide our sins for as the Apostle John says:
1 John 1:8-10 (ESV) - If we say we have no sin, we deceive ourselves, and the truth is not in us. 9 If we confess our sins, he is faithful and just to forgive us our sins and to cleanse us from all unrighteousness. 10 If we say we have not sinned, we make him a liar, and his word is not in us.
Let us not add offense to offense by denying our sins and claiming that the God of Truth and Light is a liar. Rather, let us humbly confess our sins to God and ask him to wash us from our sins with the blood of Christ. Let us be cleansed by the perfect One who loves perfectly and gave his life for us on the cross such that we might not be broken. If we call out to him in repentance and faith, we can be certain that Jesus will save just as he said.