What does the story of the pharisee and the tax collector teach us about repentance?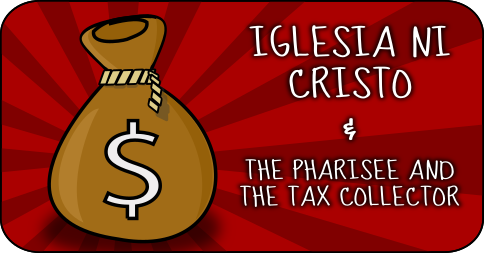 Who is righteous before God and what is true repentance? This critical question is answered by Jesus in a stunning parable involving two completely different kinds of people: the Pharisee and the tax collector.
We learn that true repentance is marked by humility and acknowledgment of sin. We also learn that a false repentance often is manifested in pride and the ignorance of sin.
Justification is to be considered righteous by God.
Luke 18:9-10 (ESV) - 9 He also told this parable to some who trusted in themselves that they were righteous, and treated others with contempt: 10 "Two men went up into the temple to pray, one a Pharisee and the other a tax collector.
What these two men were seeking is known as "justification". Justification means to be considered righteous by God.
Romans 3:23-24 (ESV) - for all have sinned and fall short of the glory of God, and are justified by his grace as a gift, through the redemption that is in Christ Jesus,
We need justification in order to be right before God, because we fail to live up to his standards.
The pharisee was proud.
Luke 18:11 (ESV) - 11 The Pharisee, standing by himself, prayed thus: 'God, I thank you that I am not like other men, extortioners, unjust, adulterers, or even like this tax collector.
The Pharisee was blind to his own sins. No doubt he had committed numerous offenses that put him in desperate need of forgiveness. Rather than coming to God to ask for forgiveness, he attempted to justify himself by saying that he was better than everyone else. Essentially, he told God that he was already righteous. Jesus says that the Pharisee left unjustified and would be humbled because of this attitude.
The pharisee trusted in his good deeds
Luke 18:12 (ESV) - 12 I fast twice a week; I give tithes of all that I get.
Next, the pharisee appealed to his works. The pharisee thought that he could be right with God by obeying God's commands. He pointed to these works as proof he had earned salvation and favor with God.
The tax collector was humble.
Luke 18:13a (ESV) - 13a But the tax collector, standing far off, would not even lift up his eyes to heaven, but beat his breast,
Unlike the Pharisee, the tax collector was humble. The tax collector was so aware and ashamed of his sins that he could not even look upwards to heaven. He was aware that he had fallen short of God's perfect commands.
The tax collector trusted in the mercy of God.
Luke 18:13b (ESV) - 13b saying, 'God, be merciful to me, a sinner!'
The tax collector realized he needed mercy. He knew he couldn't save himself through his own goodness or righteousness. He cried out to God asking for mercy and forgiveness. As Jesus said, God heard his cry and forgave him. He left from that place justified.
There is nothing impressive about this tax collector and his prayer at all. It is the prayer of someone who is utterly humbled.
Real repentance trusts in the mercy of God and not on one's works or religious activities.
Which of these two men were considered righteous in the sight of God? Was it the Pharisee who had perfect attendance at the temple, perfectly followed all the religious rules, and by his own admission would never associate with worldly people? Or was it the tax collector who, by his own admission, was unworthy to be in God's presence.
Luke 18:14 (ESV) - 14 I tell you, this man [the tax collector] went down to his house justified, rather than the other. For everyone who exalts himself will be humbled, but the one who humbles himself will be exalted."
The tax collector was considered righteous by God And the pharisee was considered to be the sinner! The tax collector could not be saved by his dedication to his religious organization or his works. Instead, the only way anyone is made righteous in the sight of God is by confessing that they are a sinner and despising their sinfulness, and trusting on God's mercy.
Conclusion
Let us learn from the story of the pharisee and the tax collector. The one who is truly repentant acknowledges the depths of their sin and trusts only in the mercy of God. The one who is not truly repentant does not acknowledge the depths of their sin and trusts in their works and religious activities to save them.
The Iglesia Ni Cristo teaches that we can be justified before God through church attendance and submission to the administration. This is very similar to the belief of the pharisee and he did not go home justified.
We should be like the tax collector: confessing our sin and believing in him who justifies the ungodly.
1 John 1:9 (ESV) - If we confess our sins, he is faithful and just to forgive us our sins and to cleanse us from all unrighteousness.