What is the temple in the heavenly city of New Jerusalem?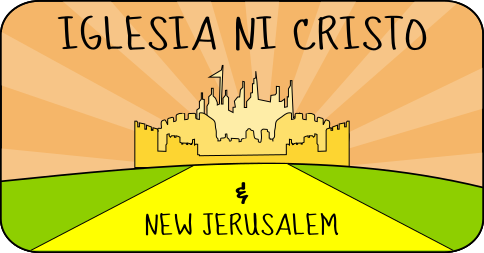 The "Iglesia Ni Cristo" teaches that their chapels are temples for God. However, passages such as the description of the heavenly city of New Jerusalem seem to indicate that the true temple is not a physical building at all. Is that what this description really teaches?
When we look at the description of the New Jerusalem, we see that it is not a building made by man that is the temple of God, but Jesus who is the temple of God.
John saw the New Jerusalem in Revelation 21.
Revelation 21:1-2 (ESV) - Then I saw a new heaven and a new earth, for the first heaven and the first earth had passed away, and the sea was no more. 2 And I saw the holy city, new Jerusalem, coming down out of heaven from God, prepared as a bride adorned for her husband.
John saw New Jerusalem. Naturally, he was interested in seeing what the temple of God looked like in this new city.
John saw that Jesus is the temple.
Revelation 21:22 And I saw no temple in the city, for its temple is the Lord God the Almighty and the Lamb.
In the heavenly city, Jesus is the one who is the physical presence of God among his people.
Additionally, this is not just true about the city we have waiting for us, but also true of the earth today. There is no temple where God dwells apart from belivers, in whom Christ dwells.
Conclusion
Jesus is our temple. We have the presence of God if we believe and he dwells inside of us by the Holy Spirit. The INC errs greatly when they believe that God is primarily present and listening inside INC chapel walls.